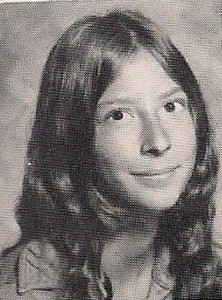 My personal research for the last 15 years has led me to develop expertise in many areas of the United States.
St Louis, Missouri was my family's home for 3 generations, but my husband's family has taken me to in-depth study of the Natchitoches, Louisiana area from the time when it was the border between French held and Spanish held territory, to  the Carolinas, where Bamberg  county was named for a relative, and to New York and Holland Land Purchase research.
Another line led to research in Puritan Boston in the 1630s, to a brother-in-law of both Rev. John Cotton and Rev . Richard Mather.
He was numbered among the early Baptists in spite of his relations.
Lutheran church planters and New Light Baptists in the Appalachians, LDS pioneers and Catholics, church records yield some of the most interesting insights into their lives.
I have travelled to Poland and met cousins there who were able to show us the ancestral family home and cemetery and have stayed in a B and B on the lands of an ancestor born in England in 1595.
I maintain subscriptions to all the major subscription databases including multiple historic newspapers.
This enables me to do much of the research from my home, keeping your costs down.
I also travel several times a year to the Family History library in Salt Lake City and so the records of the world are open to be used for your research without excessive travel costs.
I have received the Certificate in Genealogical Research from Boston University and am currently working on the NGS Home Study course.
I am a member of the Association of Professional Genealogists and adhere to their Code of Ethics, which can be found here.
A lifelong love of learning is typified by the fact that although I have over 200 college credits, I have no college degrees.
I studied what I wanted to learn rather than working toward a set degree.
Many of those credits are in French and Spanish, which allows me to read records in those languages and also in Latin.
Finding Your History is a genealogical research company that is dedicated to helping YOU find the legacy that you inherit from your ancestors.  You are a unique individual. One of a kind.  Your physical characteristics, where you live, what foods you enjoy, even how you think is somewhat determined by the coming together of 32 different families if we only count back to your 3rd great grandparents!  What do you know about those 32 individuals?  They may have been born right around the same time as our nation.  Where they here during those momentous days?   Your 16 great great grandparents were probably alive during the Civil War.  Do you know where they spent those years?
There is no better time than now to begin finding those stories and I'm looking forward to helping you.
Talk Soon!
Judy Linnebach, Genealogist